CALC Staff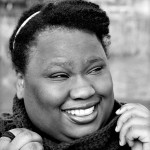 Adrienne Bennett – contact.adriennebennett@gmail.com
Adrienne coordinates CALC's Major Donor and Volunteer programs. Born and raised in Eugene, Adrienne has worked with various organizations that seek to uplift the community through education around social justice issues- most recently as Radio Coordinator for KEPW.org. Adrienne's fun, outgoing personality comes in handy when she moonlights as a stand-up comedian. Adrienne is passionate about collaboration. She enjoys working with people to create powerful opportunities to learn from one another. Whether that is one-on-one or in a group meeting, she's always looking for better ways to understand someone's perspective.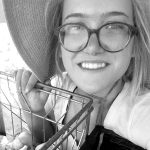 Amy Bowers – calcoffice@gmail.com
Amy is CALC's Administration and Development Coordinator. She is a Eugene native and nonprofit professional specializing in resource development. She has worked with a number of local nonprofits, including Materials Exchange Center for Community Arts (MECCA), The Eugene Springfield Art Project (ESAP), Food for Lane County, The Shelter Animal Resource Alliance, and Nearby Nature. Her hobbies include art and design, home-brewing, and collecting oddities. Amy was born with a severe hearing loss in both ears and gets by with the use of hearing aids and lip-reading.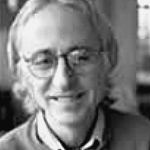 Michael Carrigan – calcpeace@gmail.com
Michael coordinates the Shelter Rights and Progressive Responses programs. Michael has served on the CALC staff in different capacities since 2004. He is a founding and current board member of Square One Villages and is on the steering committee of the Nightingale Health Sanctuary. He is also a non-violence trainer and longtime environmental activist. Michael loves the outdoors and is an avid kayaker, skier, hiker and cyclist. He lives two blocks from CALC with his partner Sue Barnhart and daughter Jyoti.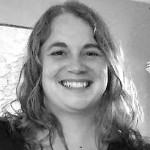 Shanalea Forrest – calcb2b@gmail.com
Shanalea is CALC's Back to Back Community Organizer. She moved to Oregon in 2010 with her family from their home state of Minnesota. She has co-founded various social justice organizations and nonprofits, and her passion for activism manifests in all that she does. A single mother of a third grade child, Shanalea understands the difficulty of making ends meet. She is a part of the LGBTQ and Muslim communities, in addition to being a strong ally to people of color, immigrants, people who are homeless, and others affected by marginalization and oppression. Her goal as organizer of CALC's Back to Back program is to promote stronger relationships between community allies- she believes we need to work with greater solidarity in educating, mobilizing, and combating all the forms of bigotry going on in Lane County.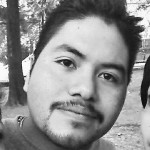 Johanis Tadeo – johanistadeo509@gmail.com
Johanis is CALC Springfield Alliance for Equality and Respect (SAfER) Community Organizer. He has lived in Springfield for the past 20 years and is a Springfield High School graduate, now studying at Lane Community College. Most recently, he worked as the Community Outreach Coordinator for the MEChA chapter at Lane Community College. He has a passion for civic engagement, vote organizing and turnout, immigrant community development, and cultural competency in higher education. He has personally experienced a lot of obstacles in the K-12 educational system and sees a massive disconnect within the Latinx community. In order to counter these issues, he believes one must put themselves in the field and observe the current issues that students of color currently face.
---
CALC Board of Directors
Sascha is Executive Assistant in the Human Resources Department of the Bethel School District. She worked previously for Lane County. Sascha graduated from North Eugene High School and went to college in Hawaii. She is the mother of two teenagers.
June is the pastor at Ebbert Memorial Church in Springfield and has been a volunteer with the Springfield Shelter Rights Alliance and Egan Warming Centers.  She is a strong advocate for the rights and dignity of our homeless neighbors.
Kenya was raised and attended schools from preschool to college in the Eugene community. She is the Activity Coordinator at Peterson Barn Community Center. She was introduced to Parks and Recreation through her younger sibling as a liaison for the National Association for the Advancement of Colored People (NAACP) youth ACT-SO program. Kenya's interests include mentoring youth and helping bridge opportunities and resources for youth to thrive and become their best self and positive contributors to our world. She enjoys social justice activities, disrupting unjust systems of inequity, and just being the change she wants to see.
Patsy is the Women's Program Coordinator and instructor of Women's Studies at Lane Community College. She is a member of the LCC Peace Center Committee and is also currently serving on the college's Cultural Competence Professional Development Committee.  Patsy has worked at LCC since 1987 and has been involved in various social and economic justice issues and organizations since moving to Eugene in 1983 to attend graduate school at the U of O.
Kevin is Academic and Behavioral Support and Equity Leader at Eugene School District 4J.