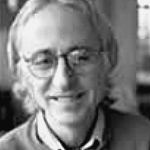 Michael Carrigan: calcpeace@gmail.com
Michael coordinates the Shelter Rights and Progressive Responses programs. Michael has served on the CALC staff in different capacities since 2004. He is a founding and current board member of Square One Villages and is on the steering committee of the Nightingale Health Sanctuary. He is also a non-violence trainer and longtime environmental activist. Michael loves the outdoors and is an avid kayaker, skier, hiker and cyclist. He lives two blocks from CALC with his partner Sue Barnhart and daughter Jyoti.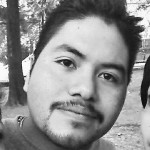 Johanis Tadeo: johanistadeo509@gmail.com
Johanis is CALC Springfield Alliance for Equality and Respect (SAfER) Community Organizer. He has lived in Springfield for the past 20 years and is a Springfield High School graduate, now studying at Lane Community College. Most recently, he worked as the Community Outreach Coordinator for the MEChA chapter at Lane Community College. He has a passion for civic engagement, vote organizing and turnout, immigrant community development, and cultural competency in higher education. He has personally experienced a lot of obstacles in the K-12 educational system and sees a massive disconnect within the Latinx community. In order to counter these issues, he believes one must put themselves in the field and observe the current issues that students of color currently face.
Brittany Judson: calcoffice@gmail.com
Brittany is CALC Administration and Development Coordinator. A Tampa, FL native, she graduated from Hillsborough Community College in Summer 2017 with her A.A. in Liberal Arts. Brittany is passionate about civil rights, racial justice, tech literacy, intersectionality, and a just transition for our frontline communities. During her free time, she likes to listen to podcasts, play the ukulele, and go bicycling.
---
 Board of Directors
Sascha is Executive Assistant in the Human Resources Department of the Bethel School District. She worked previously for Lane County. Sascha graduated from North Eugene High School and went to college in Hawaii. She is the mother of two teenagers.
June Fothergill is currently pastor at Ebbert United Methodist Church and has been since 2012. She's been a UMC clergy-person for over 30 years serving in Southern Oregon and Idaho.  June has engaged in anti-racism and social justice work in various ways since 1978.  Currently, she helps her church conference with cultural competency training and serves on the conference's Hispanic Council.  She serves CALC as Secretary of Springfield Shelter Rights Alliance and the CALC Board.  Ebbert UMC provides Springfield free meals, an Egan warming site, and participates in the parking program among other community ministries.
Jay Moseley is transgendered, balancing female biology with male intentions.  A 40-year resident of Eugene, he's been a social activist with ACLU and CALC, an educational advocate for 12 years on the Eugene School Board, and an involved supporter for the unhoused.  Being a board member for CALC hits all of Jay's passions for social justice.
Born in Guanajuato City México. Founder of La E-Kiss multimedia. Dedicated to serve the Latino population of Lane County with information that provides a better understanding of what is going on in the community overall  as well as providing a platform for agencies, business and nonprofit organizations to deliver their message to the Latinx community.
Bio TBA!