Job announcement!
Do you live or work in Springfield or have strong ties there? Here's a great activist job opportunity! Community Alliance of Lane County (CALC) is seeking a half-time organizer to coordinate the work of CALC's Springfield Alliance for Equality and Respect (SAfER). The job will involve working with members of the Springfield Community to promote racial justice, immigrant rights, LGBTQ rights and shelter rights.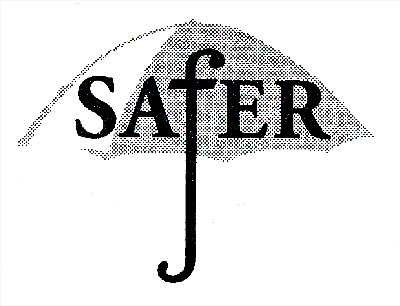 For a full description of the qualifications and job responsibilities, contact calcoffice@gmail.com. Candidates interested in additional compensation and responsibilities in development and fundraising should request information about including those responsibilities in a three-quarter time job.
When you receive the job description, you will be asked for a resume and a cover letter explaining your qualifications for the position and your connection to Springfield. The position will be open until filled, with best consideration for applications received by November 25th.
---
Board members wanted!
CALC is an action-oriented nonprofit whose mission is to educate and mobilize for peace, human dignity, and social, racial, and economic justice. We are looking for some new board members who can help us advance our mission. We're especially hoping for more representation from communities of color. Interested? We'd love to hear from you. Just email us at calcoffice@gmail.com. Tell us a little about your passions, experience, and any special skills.
---
What's new with CALC
November 12 – Veterans' Voices in the Eugene Weekly
On November 12, one day after Veterans' Day, we published a special eight-page supplement, Veterans' Voices, in the Eugene Weekly, which reached 40,000 readers! We think that people should listen to vets and not just say a facile, "thank you for your service," which often has the result of silencing vets and keeping people complacent about ongoing US aggression. We also want to upset the false notion that veterans and the peace movement are inevitably at odds, and show that veterans are a powerful part of the effort to challenge war as an instrument of foreign policy.
We solicited submissions from veterans of different eras and received some amazing and moving material. People wrote from places of deep pain and they shared memories that, in some cases, were long buried. Two World War II vets are represented, as are a couple of Iraq vets, and veterans from between wars. And of course, we have submissions from Vietnam vets, including from a vet who was tracked by the FBI for his involvement in Vietnam Veterans Against the War, and from vets who returned to Vietnam to help with that country's reconstruction. See the insert here.
Thank you to everyone who has contributed to this paid insert! We still have $650 to raise in order to completely cover costs. If you would like to contribute, please send your gift to CALC at 458 Blair Boulevard, Eugene, OR 97402. Please indicate that your donation is to go towards "Veterans' Voices."
April 2016 – CALC 50th Anniversary Gala
CALC will be celebrating its 50th Anniversary with a dinner, an auction, and some highly amusing entertainment… More details soon!
April 2016 – Peace Scholarship Applications Due
Students will be asked to respond to a prompt on the connections between racism, militarism, and climate change.
Don't forget to check out CALC's Community Events Calendar!
Learn about all kinds of fun, meaningful ways to get involved in your community. Sign up to receive the calendar once a week via email.
---
CALC's Blog
This op-ed by Carol Van Houten (CALC's Truth in Recruiting Coordinator) appeared in the 11/20/2015 edition of The Register Guard: Don't let military define masculinity "I want to join the military, particularly the Marines, so I can be something, so I can be a man." That's an idea we volunteers in Truth In Recruiting hear from high school boys all too often. That "something" is exactly what Debra Merskin was addressing in her Oct. 17 guest viewpoint: masculinity defined as being violently strong and in control ("Our society...
read more