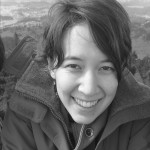 CALC officially has a full-time B2B organizer as of July 1st, 2015! We are renewing our commitment to Lane County communities of color by focusing on revamping our racial justice program. Please feel free to contact Rina Sundahl if you have any questions or want to collaborate, share ideas, or suggest community projects! This is important, much needed work and your participation is what brings it to life. Reach Rina at rina.sundahl@gmail.com and 541-485-1755 ex. 203.
---
Upcoming CALC Events
CALC's biggest annual fundraiser will be held at Unitarian Universalist Church. Join us in bidding on fabulous auction items, eating free ice cream, and enjoying some live multicultural music! More details TBA.
November 11 – Veterans Day 
In collaboration with Vets for Peace, this public event will focus on veterans and particularly on veterans who came to oppose the war.  We will publish a 4-page supplement to the Eugene Weekly including stories, poems, and more works created by  local veterans of the war on Vietnam and by Vietnamese folks. We will also host a writing competition for local middle school students, who will be asked to respond to the following prompt: Too many people assume that the phrase "serving one's country" means joining the military. Is there another meaning?  What does "serving one's country" mean to you?
April 2016 – CALC 50th Anniversary Gala
More details TBA.
April 2016 – Peace Scholarship Applications Due
Students will be asked to respond to a prompt on the connections between racism, militarism, and climate change.
Don't forget to check out CALC's Community Events Calendar!
Learn about all kinds of fun ways to get involved in your community. Find this calendar in the navigation bar at the top of this page, or sign up to receive the calendar once a week via email.
---
About CALC
Community Alliance of Lane County, or CALC, has been working since 1966 to create a more just and peaceful community.  We seek to collaborate with organizations, institutions, government and individuals to bring about lasting change.  Please visit the links below to explore the work happening and see where you can help:




We are located in Eugene, Oregon and work primarily in Eugene, Springfield and outlying rural areas. We have paid program and administrative staff, a volunteer Board of Directors and Advisory Council, steering committees, and hundreds of other volunteers and interns that donate thousands of hours of service every year. We work closely in collaboration with area grassroots organizations, non-profits, and educational organizations. We are a 501(c)3, non-profit organization. | Read more about CALC | Donate to CALC
---
Our most recent blogs…
By Christian Appy. This article was sourced from The Nation. Instead of confronting the truth, we scrubbed the record clean—and we're still paying for it in Afghanistan and Iraq today. The 1960s—that extraordinary decade—is celebrating its 50th birthday one year at a time. Happy birthday, 1965! How, though, do you commemorate the Vietnam War, the era's signature catastrophe? After all, our government prosecuted its brutal and indiscriminate war under false pretexts, long after most citizens objected, and failed to achieve any of...
read more